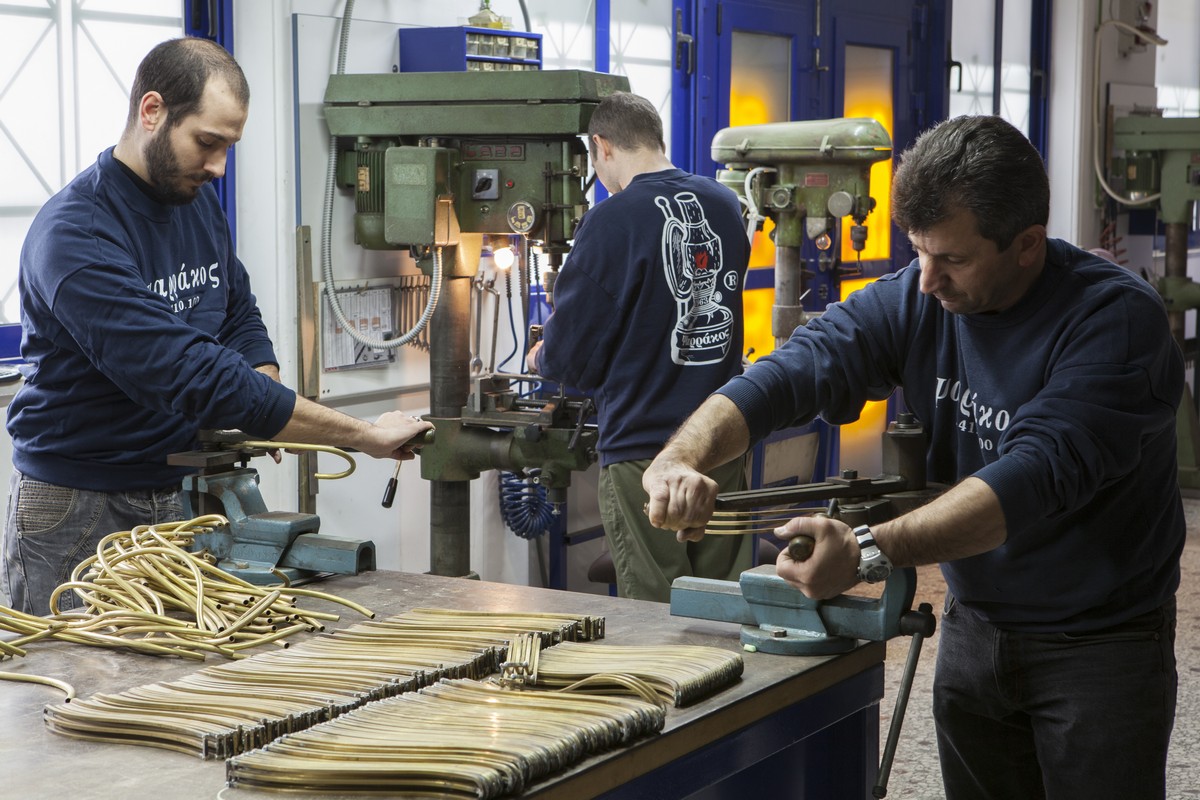 London Avenue Road project 2018/A9
Each light fixture was specially designed for each space by interior designer Sissy Feida.
All light fixtures were manufactured by Psarrakos.
12-meter bespoke crystal chandelier
The interior designer Sissy Feida designed and studied the installation of all crystals, one by one, in 3 different shades, creating a 12 meter crystal chandelier that connects functionality with art.
The 12 meter chandelier was installed by Psarrakos' team on the central stairs crossing the 9 floors of the residence and Psarrakos gave an exclusive installation guarantee.
manufacture & installation
by psarrakos
Benefits of working with Psarrakos 
Psarrakos S.A. is the Greek leader light fixture manufacturer in Greece over  the last decades.
In the last 12 years, Psarrakos specializes in international projects and cooperates with  renowned interior designers. Psarrakos S.A.  invests constantly on high level craftsmanship and modern technology equipment.
Multilingual team with English and German fluent speakers
Video conference during the manufacturing process
Team with long experience in international projects
10 Years Guarantee with written detailed materials' description
All products in the catalogue are usually in stock
10 days production time for product customization
"The flat hierarchy enables us to apply human resources strategies efficiently to reflect and realize the designers' creativity.
Each project each moment is a special case."
"We realize designers' creativity with no limits in shapes, materials and colors to achieve the fixture that will light their projects.
This is our way to live our passion for lighting"
YOULIGHTING.DE
BRANDING &
SALES ENGINEERING
"I am Christina Konstantinidou Lezkidou, based in Germany,
handling and managing the international business activity of Psarrakos S.A.
Contact me to start our next project."

STRA.MA. Leonberg
Christina Konstantinidou Lezkidou
international sales representative of psarrakos s.a.